Our Products
Dolphin Screens and Window Shutters can install security doors, roller shutters, Aluminium Windows, Doors, Shopfronts, window roller shutters and trellis products in your home or business premises assuring your family and possessions protection against burglary. We can provide Trellis doors and Window Roller shutters for expanding crime barriers. Our stainless steel range of security doors, screens and shutters are of the latest technology and boast a cyclone proof rating.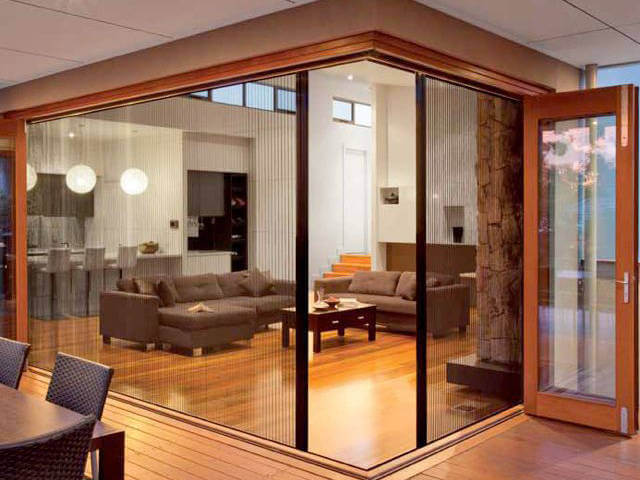 Flyscreens & Flydoor's
Wide range of mesh types & powdercoat colours available. For easy affordable screening to your home.
Mesh types available:
-Fibre glass mesh
-Aluminium mesh
-Stainless steel mesh
-Paw proof (pet) mesh
-Micro fibre (migi) mesh
All Dulux powder coat colour's and DecoWood timber look powdercoat colour's available.
Mesh to meet fire rating standards available. Remesh of flyscreens and doors also available.

Contact us for a measure and quote.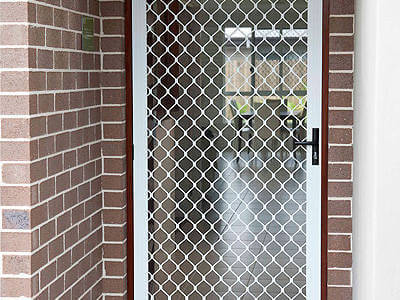 Barrier grille door's & screen's
Protect and defend your home and family with quality barrier grille door and window security screens, which provide a visual deterrent against uninvited guests entering your home.
Variety of grille designs and frames, grilles are available in a variety of styles meshes and powdercoat colours to suit your home décor requirements.

Contact us for a measure and quote.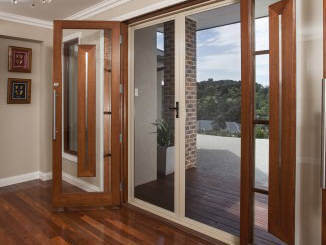 Amplimesh SupaScreen
SupaScreen® offers the comfort of fresh air flowing through your home allowing you to enjoy the clear and unobstructed views of the outdoors.
The strength and durability of SupaScreen® security doors and window screens offer the peace of mind that comes from knowing your family and home are secure.
Made from high tensile, 316 marine grade stainless steel that is woven into a fine mesh, SupaScreen® is the very latest innovation in security products technology. It maximises strength and durability, whilst providing a welcoming entrance to your home
SupaScreen® is retained using a unique patented pressure process that eliminates the need for screws, rivets, pins or snap ins, Insuring. That no dissimilar metal surfaces come into contact with each other, minimising the possibility of corrosion.
SupaScreen® is covered by an Australia wide 10 year warranty.
Wide range of frame colour available. Including DecoWood powdercoat.

Contact us for a measure and quote.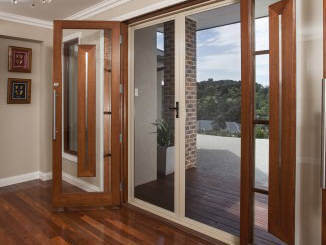 Decorative door's
Wide range of decorative door's available to suit your home décor. Available in a wide range of colour's and patterns.

Contact us for a measure and quote.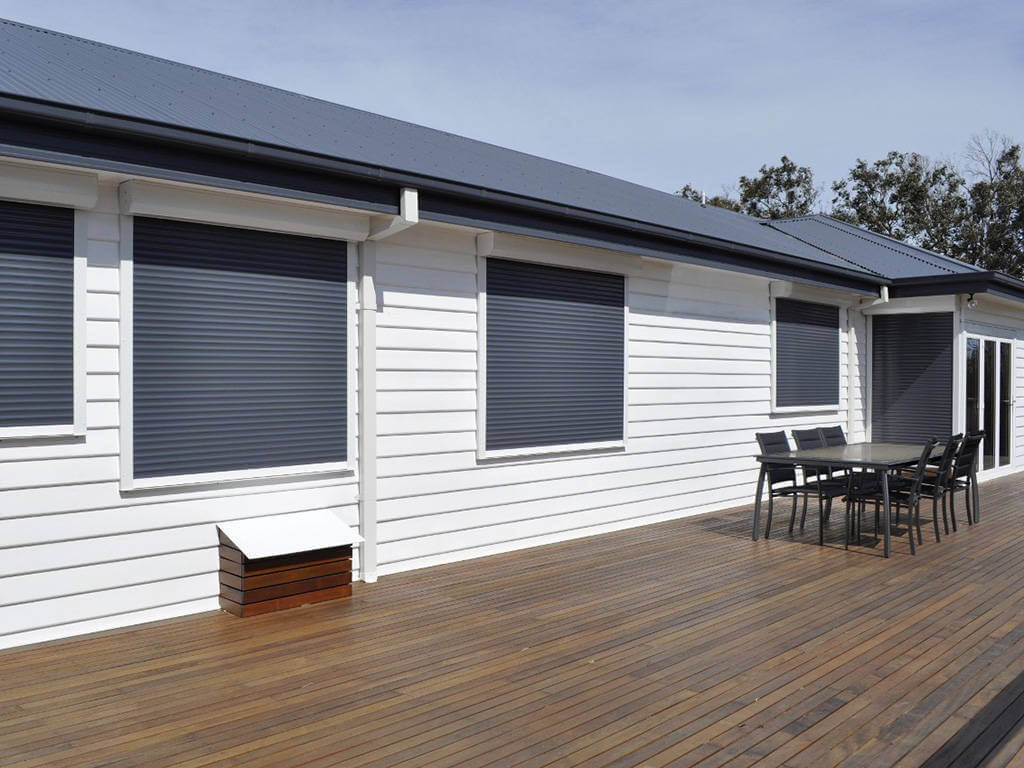 OzRoll, Rollashield roller shutter's
Roller Shutters provide a sensible, year round window solution, offering all the benefits of security, thermal protection, storm and wind protection, light, noise, and have even been tested to provide protection from the radiant heat of bushfires.
Each engineered Roller Shutter is custom built to suit our clients needs by trained technicians who meticulously inspect our products under strict Quality Control Guidelines. We have a large range of shutter profiles to suit commercial and residential properties. Available in a wide range of colour's and to meet fire rating standards.

Contact us for a measure and quote.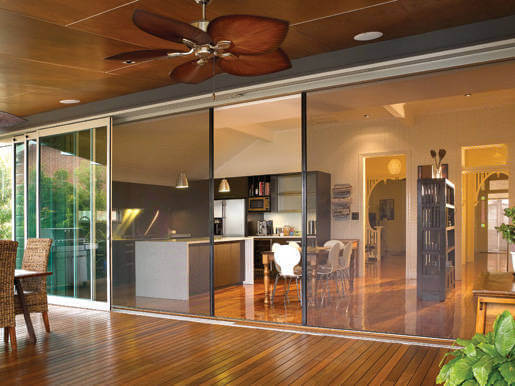 Centor retractable screen's
Centor has solved the problem of screening large openings with its horizontal retractable insect screen system. Openings as wide as 7.6 m can now be effectively and unobtrusively screened, with the robust system operating with just the touch of a fingertip.
Centor designed its screens specifically to solve the problem of protecting the large-scale openings created by its folding door systems. With the ability to screen openings up to 7.6 m wide and 3.2 m tall, there are very few openings Centor can't protect from insects.
Installing screens means you can leave your doors open more often, increasing ventilation and reducing air-conditioner use.

Contact us for a measure and quote.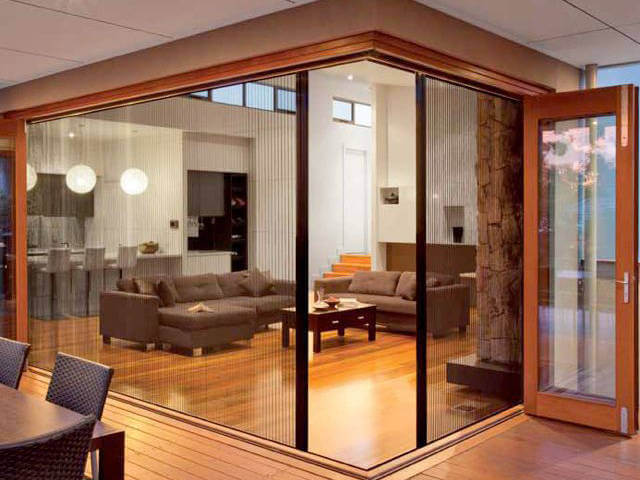 Brio retractable screen's
Brio's 612 Retractable Pleated Insect Screen offers an innovative and functional solution to screening large openings protecting your home from annoying insects. With a span of up to 3.2 metres high and 9 metres wide, the versatile 612 Retractable Pleated Insect Screen is the perfect option for screening a wide range of architectural openings such as bifolding doors, French doors, windows and sliding doors.

Contact us for a measure and quote.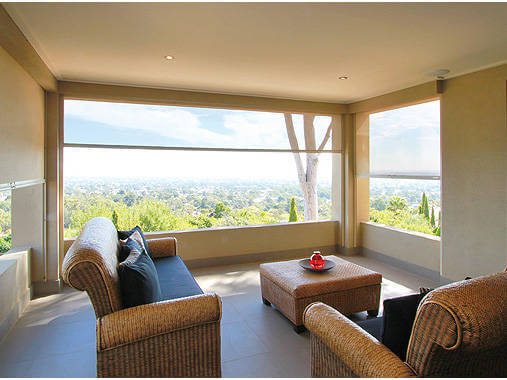 Slidetrack blinds
Slidetrack® SunScreens provide effective shading and screening solutions for commercial and residential applications.
Stylish Slidetrack® Blinds are designed to be unobtrusive and present clean functional lines. With our wide colour range, our shades will complement the appearance of your property.
Simple Design One-handed operation with a central locking position means Slidetrack® Blinds are a breeze to use. No ropes, pulleys, zippers or straps. The fabric is held in tracks both sides and a sealing strip or valance at the bottom helps keep insects out. Intermediate locking positions are easily provided.
Strong & Durable The bottom bar is firmly located within the side tracks resulting in a strong design without wear marks. Exposed parts are made from stainless steel and aluminium. And with the screening fabric held securely in the side tracks, there is no need to keep the sheet tightly stretched.

Contact us for a measure and quote.